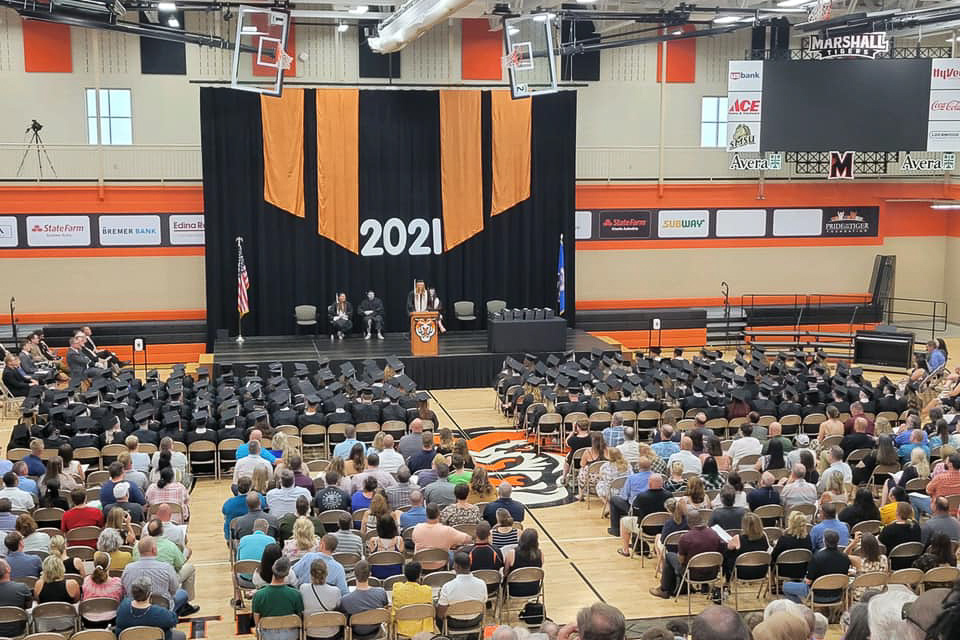 Our Impact
Give Back
Pride in the Tiger Foundation was established by generous community members who wanted to leave a lasting impact on the educational opportunities of our students. Since the beginning, the focus has been on raising funds to support current and future educational excellence in Marshall's schools. You can help whether you are ready to establish a lasting scholarship through an endowment or just want to make a one-time monetary donation, the Foundation will ensure it provides opportunities for kids!
Funds received without a designation to a scholarship are accounted for separately from our scholarship funds to support our Teacher Impact Grant program and the operation of the foundation.
Many employers offer matched giving for their employees. We accept donations through an array of employer grant match programs and because we are a 501C3 your donation could be tax deductible.
Any amount is accepted and you can be assured your donation will support students in our schools!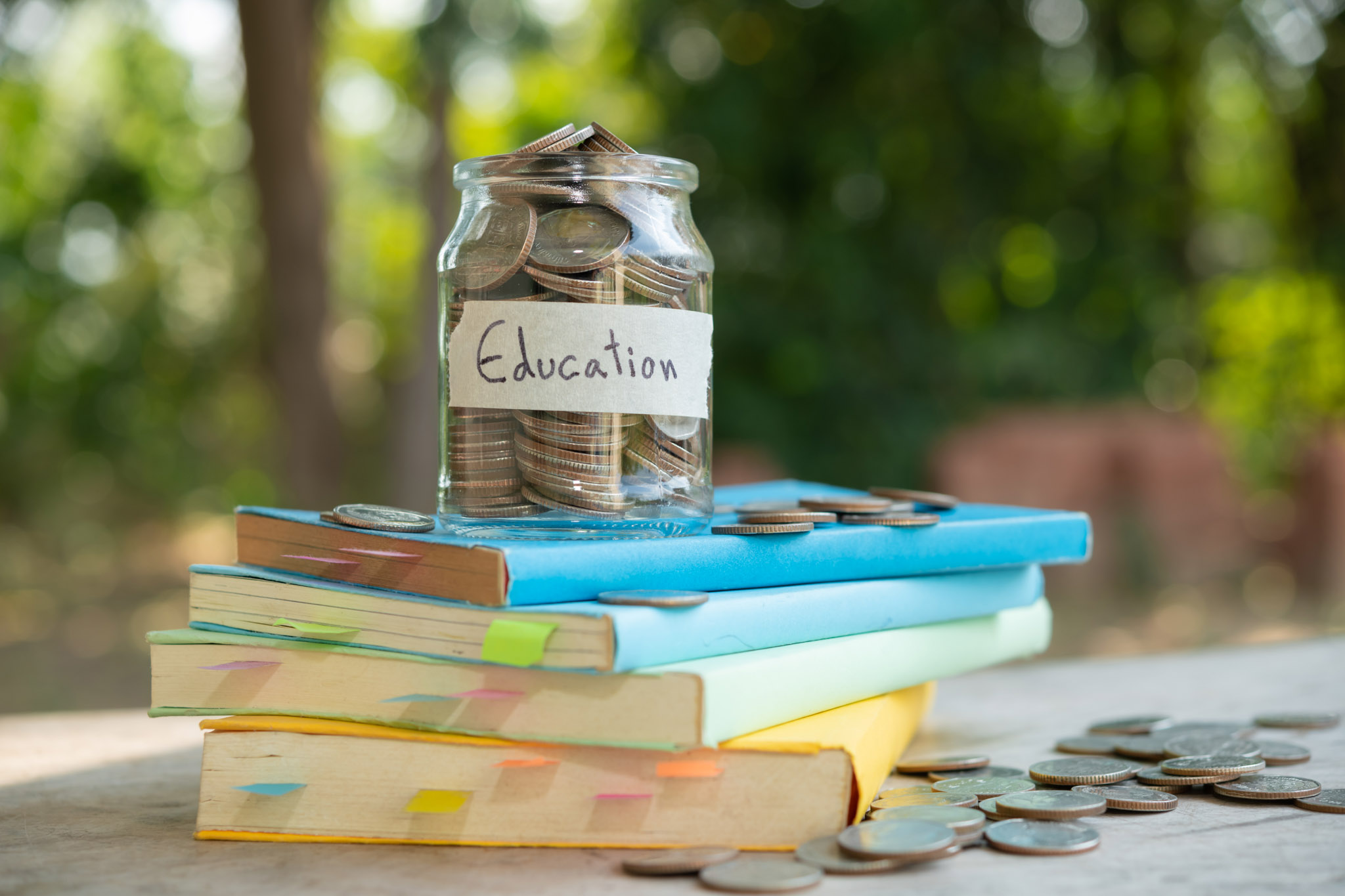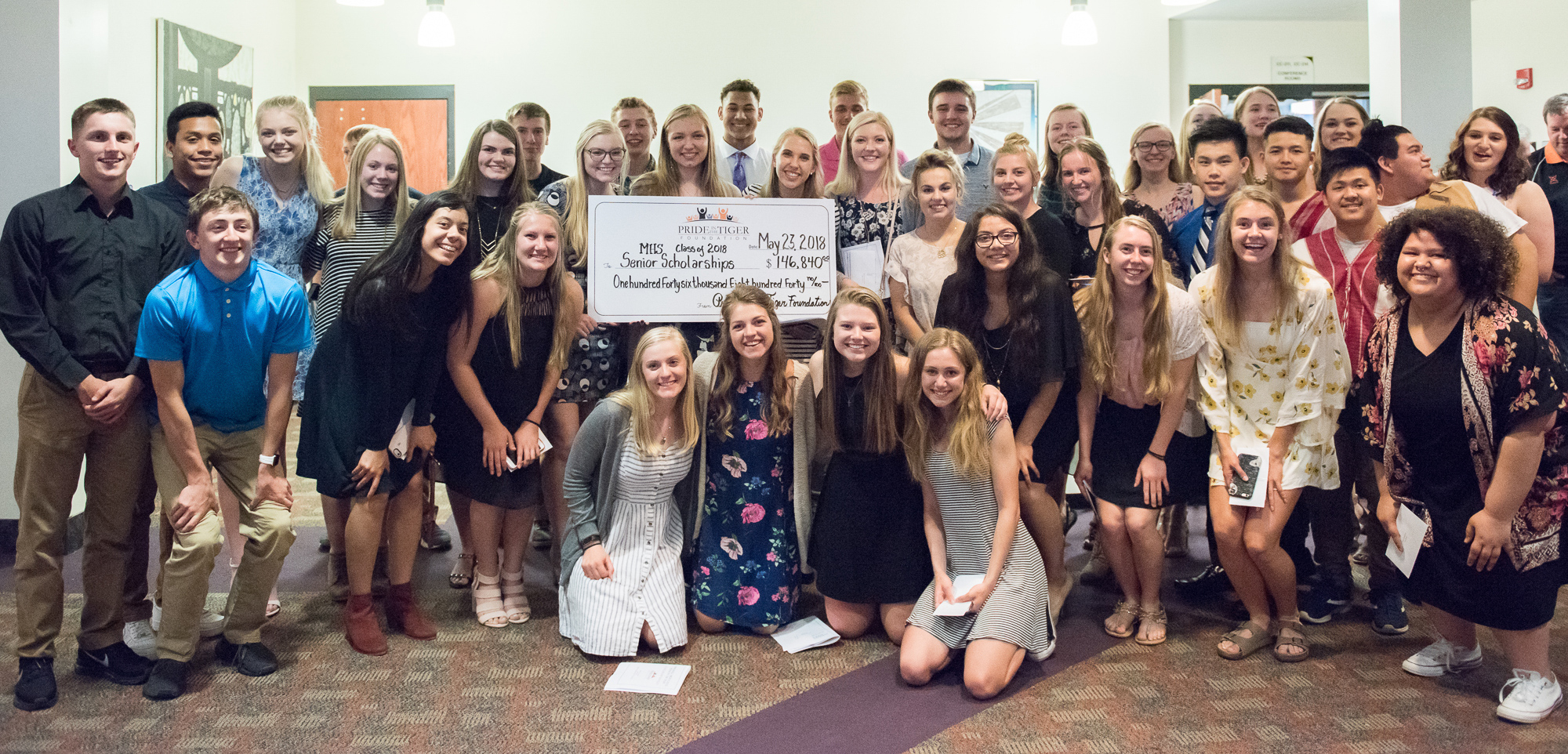 Scholarship Donations
Donations can make special gifts in memory of loved ones and for special occasions. Designating Pride in the Tiger Foundation for a milestone celebration or in a memorial is a beautiful way to make the tribute last. Contact us today to learn more about establishing a one-time, annual, or endowed scholarship fund that will support the future education of Marshall's graduates!