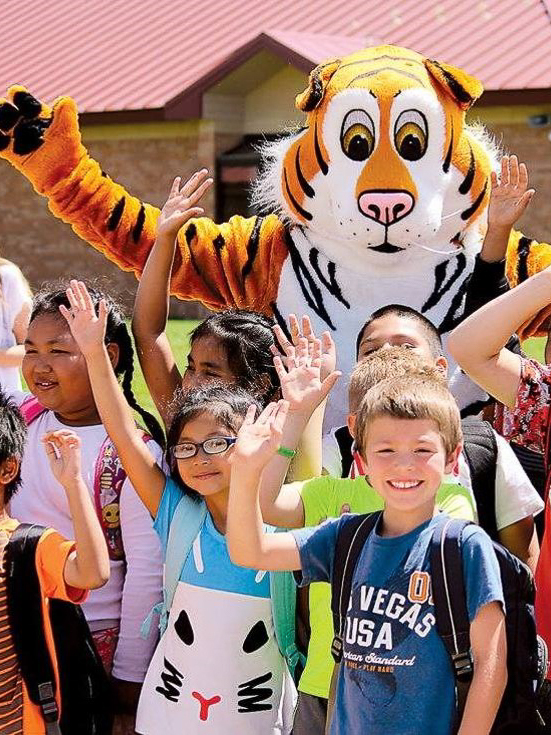 Established In 1999
Pride in the Tiger
The Pride in the Tiger Foundation was established in 1999 to raise scholarship dollars for graduating Marshall High School seniors and to financially support worthwhile programs and initiatives in Marshall's public and private schools.
We award grants to teachers in Marshall's K-12 public and private schools through a competitive grant process twice a year. A total of over $300,000 has been awarded through grants in the past 5 years!
Each year, the Foundation awards scholarships to graduating Marshall High School seniors. These scholarships are comprised of annual and endowed funds made possible by generous donors.
Over the past 5 years, Pride in the Tiger Foundation has awarded over $760,000 in scholarships to graduating seniors.
Our Mission
To provide financial and other support to activities and extraordinary educational programs supporting our children's personal growth and development in their pursuit of excellence.
The objectives of the Foundation to achieve their mission include: (a) raising funds to support excellence in education; (b) allocating the foundation's resources to fund educational areas of greatest need, including scholarship, and; (c) informing alumni and friends of the educational programs offered as part of all Marshall's schools.
Want to make a donation?
Make a lasting difference in the lives of Marshall Area Students and consider donating to the Pride in the Tiger foundation today!
Send a Check
Pride in the Tiger Foundation
400 Tiger Drive
Marshall, MN, 56258
Donate Online
Make a secure online donation using PayPal of any amount, of your choosing.